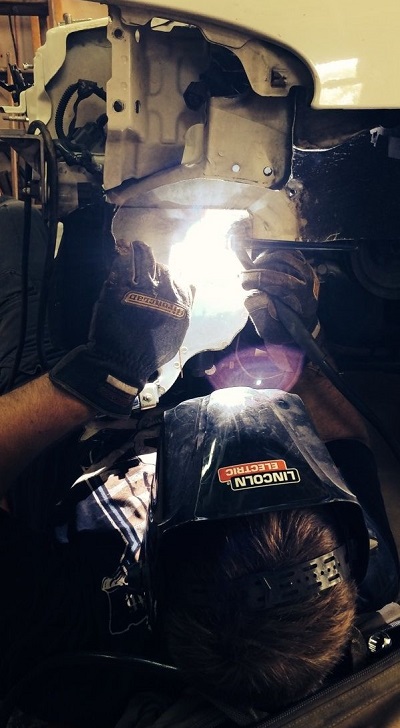 A DSMer and general performance enthusiast since 2001, Paul began to dabble in metal fabrication in 2009 for his own cars. Things got serious in 2012 when we built our prototype 2G DSM tubular rear subframe kit. Fast forward a few years later and Volk Metal Craft was born. Currently, we have two weld operators, 3 part-time lathe operators, and Paul exclusively does all building/fitting work. We have a dozen different product offerings with many more in the works. All of our products are "mitten made" and ship from Southwest Michigan.
Quality runs in our blood. All of our welded products are jig-built for guaranteed fit and repeatability. All bracketry is CNC laser cut to achieve the highest quality fit and appearance. And all powdercoated products are e-coated prior to powdercoat to ensure a durable and long lasting finish. We exclusively use Miller TIG welders. We also use quality equipment from Bend-tech, Hypertherm, Pro Tools, Baileigh Industrial, Accura Machine, and Grizzly Industrial.
Our mission is to offer the best product that money can buy, while maintaining an affordable price. We are a smaller operation that staunchly puts quality over quantity. And we promise to never lose focus of that.