PERFORMANCE PRODUCT DISCLAIMER
Volk Metal Craft LLC (VMC) products are sold for off-road use only. All performance modifications and installations are at the customer's own risk. VMC holds no responsibility (either implied or otherwise) for any product's proper or improper installation, or vehicle issue or failure when using any aftermarket performance products. By purchasing any aftermarket performance product, the customer accepts full responsibility for any use, and/or misuse of the product and agrees that Volk Metal Craft LLC holds no responsibility for any consequences, legal, or other, of such use and/or misuse.
PRODUCT WARRANTY
Volk Metal Craft LLC (VMC) shall warranty its products to be free of material and workmanship defects for a period of one year from date of shipment. VMC shall, at its option, repair or replace defective product. The warranty becomes void if the product was subject to alteration, modification, misuse, neglect, or improper installation. This warranty does not cover damage to VMC products arising from anything other than manufacturer's defects (IE: vehicle collision, etc). VMC must be promptly notified of a warranty claim. Details, including the nature of the defect and photos must be provided. This will ensure a prompt resolution to the issue. Consent must be granted via e-mail prior to product being returned to us. (Cliff notes: We're proud of our products and never expect warranty issues, but if you have a problem, please don't hesitant to contact us. We'll work hard to make sure you're a happy customer.)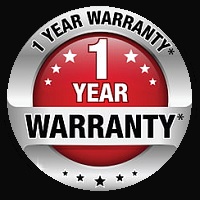 NEW PRODUCT RETURN POLICY
This policy covers returns of stocking products that are in new condition and have never been installed/mocked up/or otherwise used or damaged. For new returns, Volk Metal Craft LLC (VMC) offers two refund options; 1) Customer is given full product refund in the form of a store credit, or 2) Customer is given a PayPal refund less a 20% restock fee. Please let us know which of these you would prefer when requesting your return. Authorization must be granted via e-mail prior to product being returned to us.
We do not accept returns for used, non-defective products.
E-mail warranty or new-return requests to: info@volkmetalcraft.com